It was in October, 1938 that a group of figure skating enthusiasts met to discuss the possibility of forming a skating organization.
At that time figure skating was not the well-known sport it is today. A schedule of fees and skating hours at the "City Arena" (now known as the William Allman Arena) was drawn up and the Stratford Figure Skating Club began. The name was shortened in 1959 to Stratford Skating Club.
It wasn't long before the activities of the Club began to attract attention and adults and children alike soon joined in this exciting and graceful sport. Membership increased so that by 1942 a full-time professional instructor was needed. In 1940 the Skating Club was elected a member of the Canadian Figure Skating Association (now known as Skate Canada). Skate Canada tests and club competitions form an important and interesting part of each season's activities.
In the early years, the Club accepted numerous invitations to skate exhibitions in other centres, which provided pleasure for all the members and popularized the sport throughout the district, so that now most communities in the area have their own skating clubs. In 1967, several clubs from the area formed a group known as Interclub (formally known as Interclub North). Interclub North was part of the Western Ontario Section (WOS), which was formed in 1957. Skate Ontario is now the Skate Canada Section for the entire province of Ontario.
Ice exhibitions and carnivals were an exciting opportunity for the Club members to display their talents. These annual shows have been a part of the Club since the first one was held on April 10, 1939 in which 75 members participated. Over the years outstanding skaters have appeared as guest performers.
One of the highlights in the Club's (and the City's) history was 18 year old Donald McPherson's achievement in winning the Canadian and North American Men's Figure Skating Championships and continuing on to win the World Championship at Cortina, Italy – all in the year 1963.
The Stratford Skating Club is still a strong club in this part of the province
We run all our programming year round between the rinks in the City of Stratford. Skaters from the SSC continue to represent Stratford at many different competitions including Provincial and National events.
Each December, the SSC hosts the Stratford December Classic. This is a Provincial qualifier competition. This event draws skaters from across the province, as far as Thunder Bay to the city. Between 600-800 skaters come to this event each year.
This year, the Stratford Skating Club will be hosting the Skate Ontario Provincial Championships at the Stratford Rotary Complex. This event will run March 24-26 and will feature the top skaters from across the province in all categories from Star 5 to Senior. All disciplines of skating will be on display: Dance, Free Skate, Pairs and Syncro, at the Stratford Rotary Complex.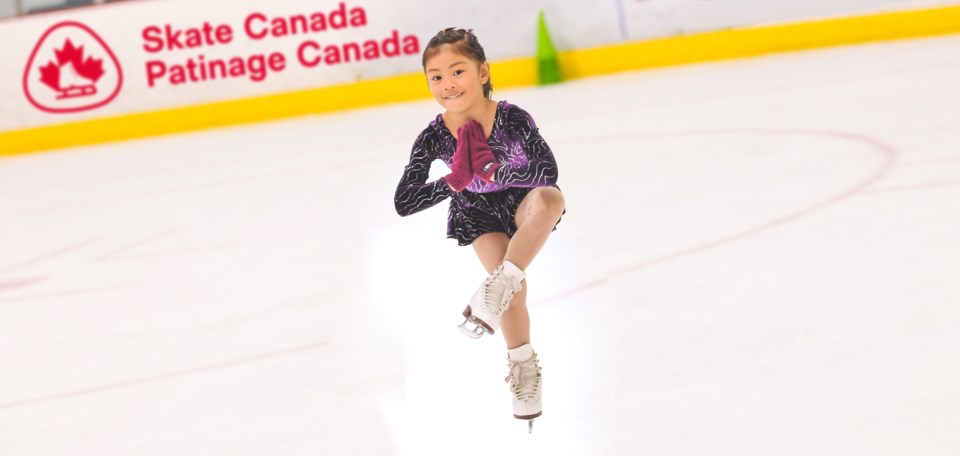 The Stratford Skating Club continues to focus on local programming for all our youth and adults. We offer programming year round in the following:
Learn to Skate Programs
PRESCHOOL (AGES 3-4)
A learn to skate program for children ages 3 to 4, offered in a group session format with SSC/NSSA Professional coaches and Program Assistants on the ice to help the skater. Sessions run in a play-based environment.
CANSKATE (AGES 5 AND OLDER)
This is the Skate Canada nationally acclaimed badge program. Skaters learn to skate in a skills progression, group lesson format. Excellent program for those students wishing to move into figure skating or acquire skills for use in hockey or ringette. Skate Canada's flagship program is one of the most sought after learn to skate programs in the world. CANSkate was developed by experts to teach the fundamentals of skating in a progressive and sequential manner. Designed for beginners of all ages, the focus is on fun, participation and basic skill development. Skaters are taught in a group lesson format by National Coaching Certification Program (NCCP) certified professional coaches, assisted by trained Program Assistants.
Adult CANSkate is offered in conjunction with the evening CANSkate sessions. If you are wishing to learn to skate or would like to refresh your skating skills, our Adult program will fit your needs. Instruction is offered in a group format, or for adults who have prior figure skating experience, you are welcome to enroll on the Intermediate/Senior sessions according to your test level (you will be assessed by one of our Coaches and placed based on this assessment).
Figure Skating Programs
INTRO TO FIGURE SKATING
For skaters who have solid skating skills and who wish to further their figure skating level. This program is offered in a group lesson and private coaching* format with most skaters working on their CanSkate badges or beginning their Star 1 Skating level.
INTERMEDIATE AND SENIOR
Follows the recognized Skate Canada test levels from Star 1 through Gold. Skaters work on all disciplines of skating on these sessions.
Come visit the Stratford Skating Club for all your skating requirements. Further information can be found online here or by calling 519-275-2379.