Stratford Stinks – but only once a year!
After a 2-year hiatus due to the constraints imposed by COVID – 19, the Kiwanis Club of Stratford is determined to 'restart' its premier fundraising event, the Stratford Kiwanis Garlic Festival on September 10th and 11th in the Community Hall at the Stratford Rotary Complex. Patrons and vendors alike will appreciate the new layout allowing for wider aisles with lots of room for social distancing as patrons move from booth to booth.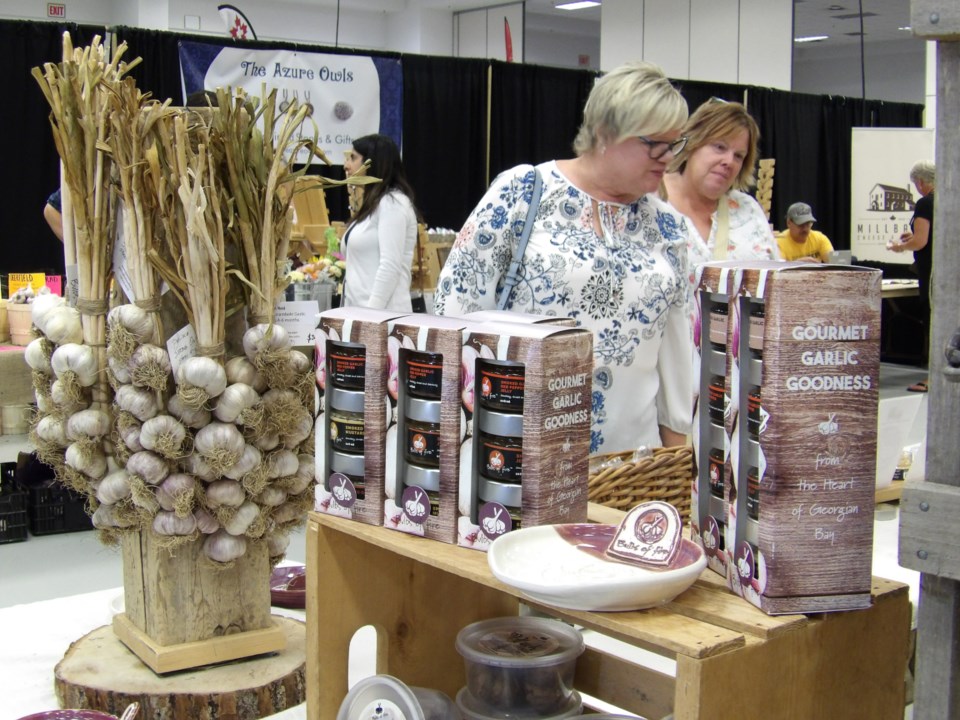 The Ontario Garlic and Artisan Market is one of mainstays of the Stratford Kiwanis Garlic Festival, featuring Garlic growers from all over Ontario. Festival patrons return year after year to meet with their favourite vendors and pick up their supply of garlic in its many manifestations – fresh garlic by the bulb or in bags, braids, bundles and variety packs; garlic that has been dried or powdered and used to flavour spreads, jams, jellies, pickles and sauces. The event also includes vendors selling olive oil, handcrafted items, eco-friendly plant food, bison meat, jewellery, lavender, organic vegetables, and preserves.
In 2017 Festival organizers expanded their mandate to include artisanal cheese producers and wine/beer/spirits makers. Again this year, wine and spirit vendors will be offering samples of their products for an additional cost. They will also be partnering with cheese, honey and pastry makers to offer exclusive tasting & pairing presentations.
Thinking sweet and savoury? Participate in the session pairing Munro Honey and Meadery and Stonetown Artisan Cheese. This sweet and rich combination is an experience you will not want to miss. Bob & Francis Latham will be featured speakers in the Tastings & Pairings schedule with an informative session on Principles of Pairing Food and Wine. Tickets to this and the other sessions are $10 per person and are available online at www.stratfordgarlicfestival.com/Festival/Schedule.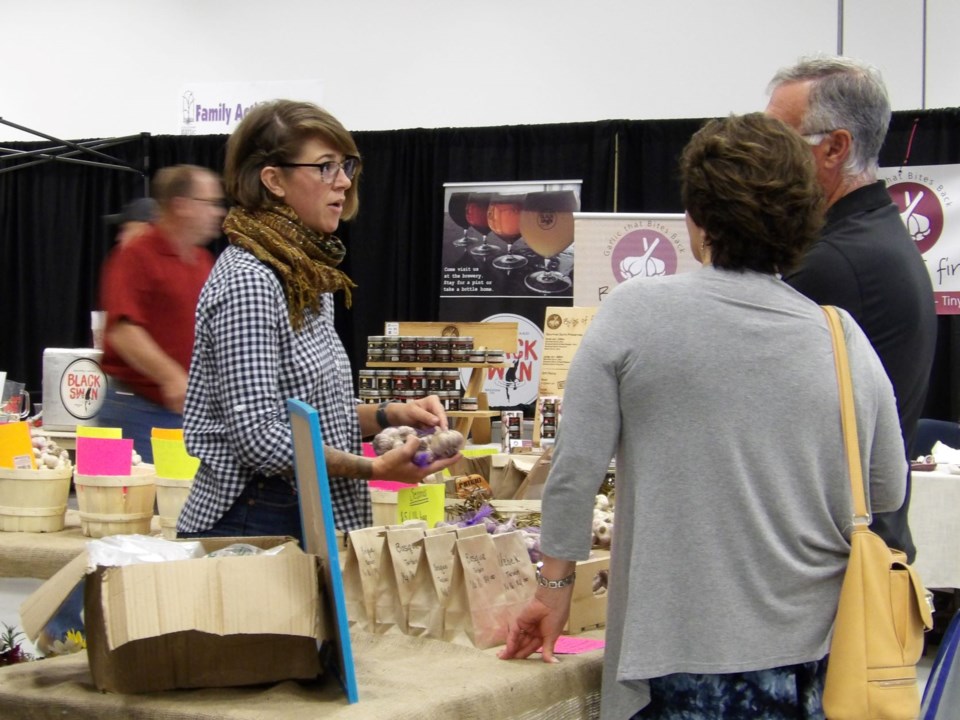 Festival goers can also enjoy cooking demonstrations by local celebrity chefs, educational forums, and live entertainment. Rick Francis will be featured on the Café Stage all weekend long performing his repertoire of smooth jazz, folk and soft rock music. Bob Romaniuk of Brant County Garlic Company will be back on our Presentation Stage. With more than 40 years' experience in the garlic industry, his talk will entertain and inform both novice and experienced growers. For patrons with 'cooking on their minds' Eli Silverthorne brings an impressive resume from his role as Instructor of Practical Cookery at the Stratford Chefs School to the Stratford Kiwanis Garlic Festival's stage.
The Stratford Kiwanis Garlic Festival was founded in 2007 as a cooperative effort between the Kiwanis Club of Stratford and local garlic growers to promote Ontario garlic which was struggling to gain a foothold in the Canadian market that was dominated by cheap imported garlic from China. The members of the Kiwanis Club of Stratford recognized an opportunity to merge service to the community, fun and fundraising and supported the idea wholeheartedly. The Club has devoted the funds raised by this event to support the playground at Hamlet Public School, the Kiwanis Festival of the Performing Arts, Kiwanis-CJCS Christmas Baskets, and the Aktion Club, a service club for adults with disabilities.
Adult Admission is $10 per day and children under 12 are free. Again, this year we are offering a price break of 2 adult tickets for $10 on both Saturday and Sunday for patrons who arrive after 2:30 p.m. A two-day pass is also available for $15.00. Free parking is available on site. For a complete listing of vendors, presentations, and tastings, please check our website www.stratfordgarlicfestival.com.