The United Way Perth-Huron (UWPH) is hoping to raise $2,508,548 for its 2023-24 campaign.
The goal was announced at the recent Unite for a Bite campaign kickoff, which had music, entertainment, and a party spread across the picturesque Market Square.
"It's so beautiful today," Elizabeth Cooper, manager of community development, Stratford and Area, said during the kickoff. "We live in such a beautiful city, but you know, in the margins, in spaces that we don't see, it's not so pretty."
Cooper spoke about skyrocketing prices, addiction, hunger, and growing inequality in Stratford – all things that UWPH seeks to support.
"What we all need right now is some hope, a beacon in the dark to show us the way," Cooper said. "So in spite of everything that threatens to tear us apart, the one constant across our region is a deep caring and concern for our community."
With a goal of a little over $2.3 million last year, this year's goal is substantially larger. Rob Edney, chair of the fundraising campaign, told StratfordToday that there are three main reasons for the jump.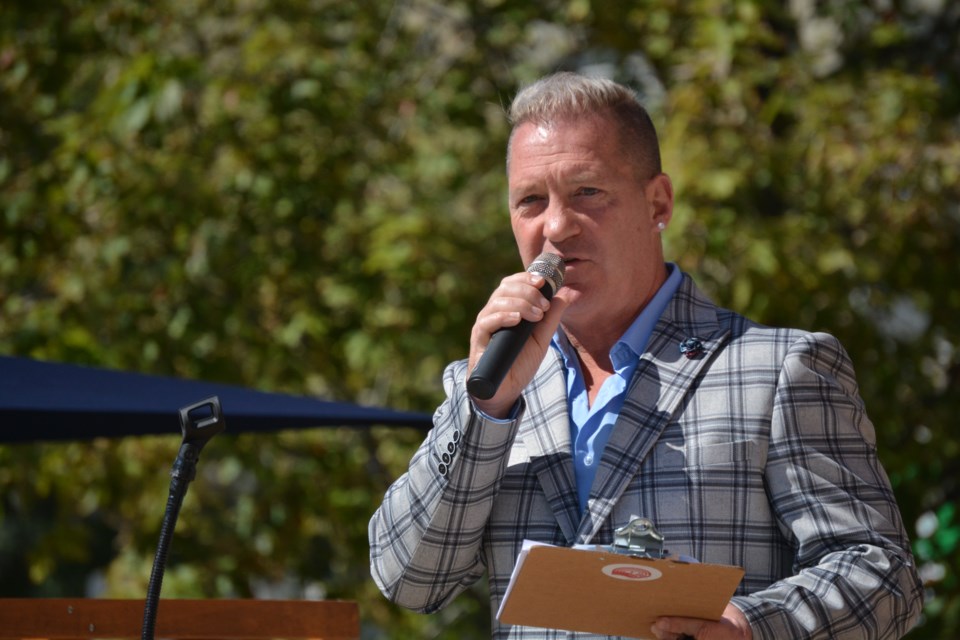 "One is straight up the inflation," Edney said. "We're looking at somewhere between seven to nine per cent … so we have to acknowledge the fact that the dollar doesn't go as far as it went last year."
Additionally, included in their goal is the Urgent Needs Fund, a pool to support local residents in times of crisis, such as car repairs or childcare. Usually that $140,000 is raised separately from their yearly campaign.
Edney also pointed out that demand for everything from groceries to rent is greater.
"It's important that we make sure that the dollars we raised can do at least as much as we did previous years," Edney shared.
Last year's campaign broke a fundraising record in the Festival City, smashing the $2,289,671 record with a total of $2,292,557 raised.
Edney said that Stratford and area's generous history makes returning year after year to raise money easier.
UWPH is focused on what it calls unignorable local issues: lack of housing, low income, mental health, access to services, intimate partner violence, and food insecurity.