Stratford Live Music and Food welcomed back local and international talent, while providing a stage for local vendors to showcase their products.
The event took place Friday to Sunday on Veterans Drive. Formerly known as the Stratford Blues and Ribfest, the event returned this year after a two-year postponement due to the pandemic.
Juno Award winning bands took the stage. Johnny Max Band, a two time Juno Award winning band with multiple Maple Blues Award nominations, headlined Friday evening. Tony D. Band with Suzie Vinnick, another two time Juno Award winner and winner of multiple Maple Blues Awards played Sunday.
Food trucks, children's entertainment and local vendors were all part of the weekend. Shawna Harvey, owner of Big Mama's joined the event for the first time this year. Selling artisan made BBQ sauce, hot sauce and dry rubbers, Harvey's tent was set up near the stage.
"It is great. The vibe is really cool and the people are really nice," she said. "I wanted to be a part of the festival because I am not located in any stores. I am in the London and Woodstock area, so I wanted to be in the Stratford area as well."
Harvey hopes the crowds will bring more awareness to her business.
Melissa Ozaruk, owner of Earth and Honeybee, said she spoke to plenty of people interested in not just her honey products but in the process of beekeeping.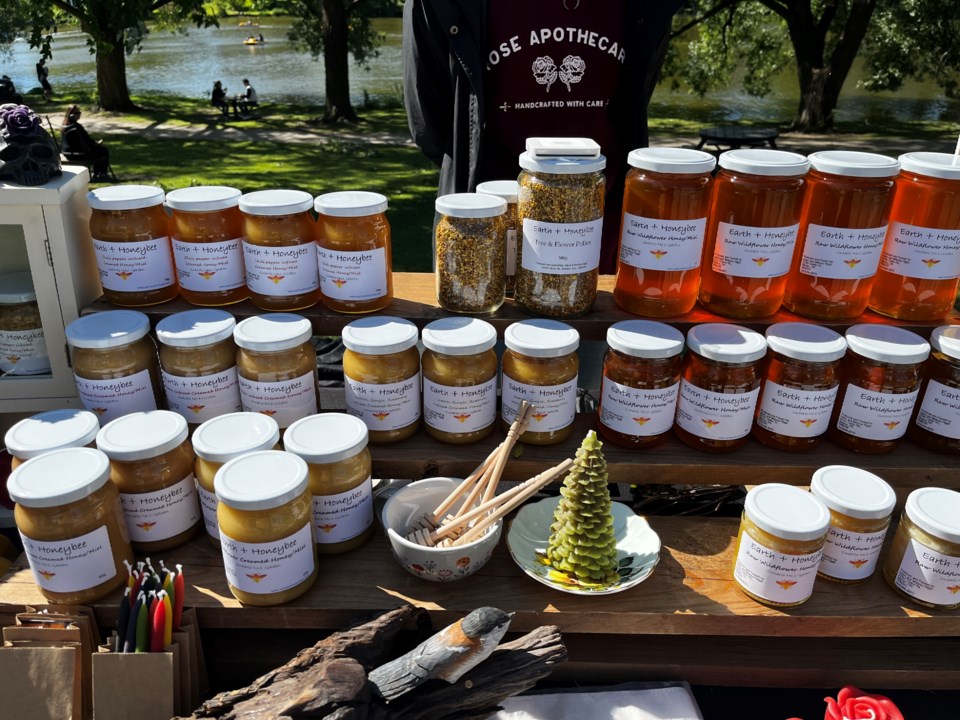 "A lot of people are stopping by to visit. I can talk to them about how to support a beekeeper and how to support pollinators," said Ozaruk.
Earth and Honeybee, based in Ilderton, sells honey, natural deodorant, and tools and accessories for beekeeping.
"People are usually pretty shocked when I say it is just my husband and I running 60 hives," she said.
"I enjoy doing festivals and markets and just being out with the community and connecting with people," she said.
The decision to rename the festival was to eliminate confusion on the event only playing blues and offering ribs.