Dozens of off-duty and on-duty law enforcement joined in for Law Enforcement Torch Run (LETR)— recognized as Ontario's largest public awareness and fundraiser for Special Olympics.
Special Olympics Ontario — Stratford and area athletes and Stratford Police Service teamed up for the event. Meeting at the Stratford Police Services building on George Street, participants took part on foot or by bike. After two years of virtual runs, dozens of law enforcement, athletes, and community members were seen soaking in the warm weather and sharing laughs.
Greg Skinner, Stratford police chief, said it is important for law enforcement to be seen as part of the community and not separate from the community.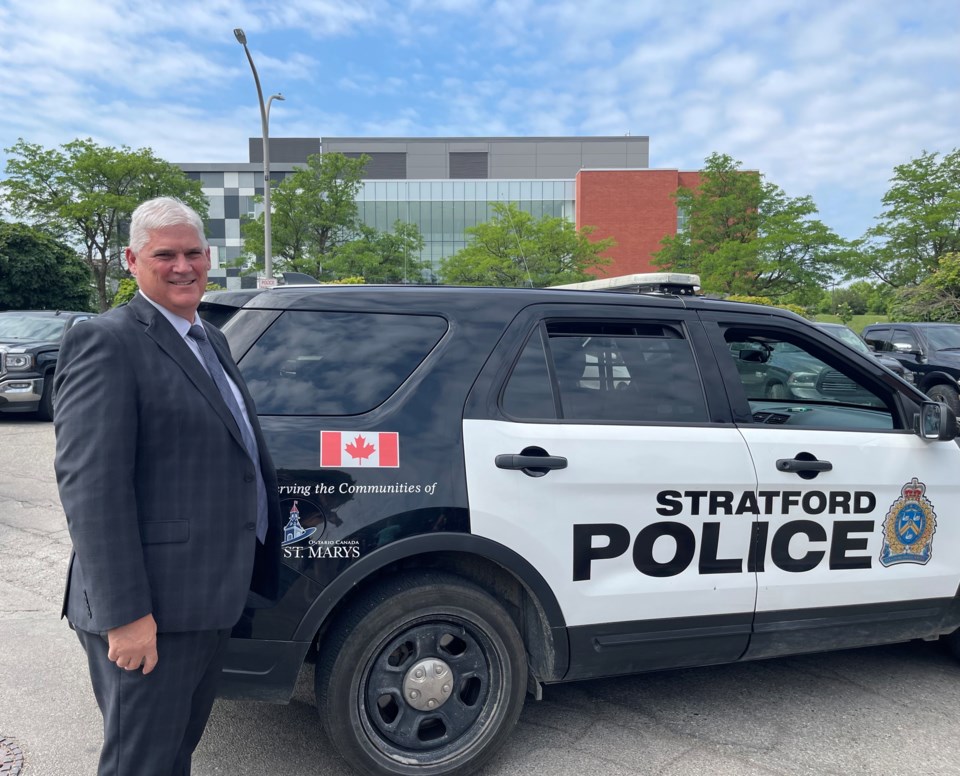 "It is very important to support all communities that we provide policing activities for. These types of community events are very important for the police to be part of and to be seen as being part of," said Chief Skinner.
The police chief said he has been part of the run for decades.
"It is a great opportunity for people to come out for a really great cause and to support those people in the community that may not have those same opportunities as others," said Chief Skinner.
"Today is evidence of the positive change; if you look at the number of people that have come out both from the policing community and from the Special Olympics support community including family members and friends," he added.
Joining the Stratford Police Service as a constable two years ago, Zach Goodhew, said he decided to take part in the run as a means to bring the community together and raise awareness for a good cause.
"For me as a community member myself, growing up in Stratford, I want to create awareness to support and help out where I can — just bringing the community together as one," said Const. Goodhew.
Taking part in the torch run for years, Jame Koebel said he finds the run enjoyable as he can gather with friends.
"It feels great to be back. I take part every year and I like to run in it," he said.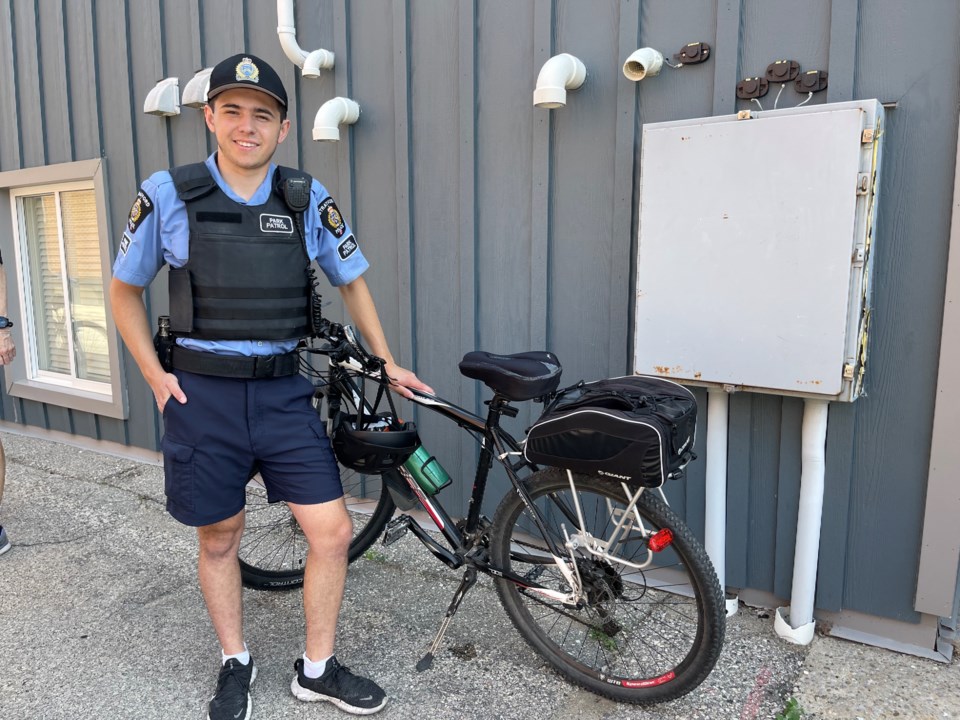 Spencer Palleschi, a member of the Stratford Police Service park patrol unit, took his bike out for the run. As a first-year participant, he said he wanted to support the community while enjoying the hot weather.
"I hope everyone just has fun, makes it to the end, and stays hydrated," he said.
The run celebrated its 35th anniversary in Canada this year. The annual event has raised more than $40 million in Ontario. Funds from the event go towards Special Olympics community programs and to cover expenses.
The finish line was at Boston Pizza on Erie Street, where bikers and runners enjoyed lunch.